Living Archive as the Feminist Academic Course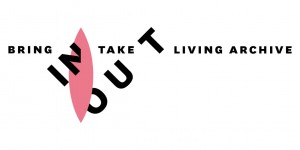 The Living Archive – exploring feminist curating and contemporary art
University: University of Ljubljana, Academy of Fine Arts and Design
Lecturer: Jelena Petrović
Course term: Winter and summer semester 2014/2015 and summer semester 2015/2016
The course is based on an experimental and interactive feminist methodology of curating and exhibiting, resulting from the transformative process of contemporary art-theory production viewed from a feminist perspective. More precisely, it is shaped by the art-theory platform entitled the "Living Archive", a project which was launched by the curatorial feminist group Red Min(e)d in 2011. It consists of creative, research-based and performative approaches, focussing on a variety of content in textual, audio and visual formats made possible through "live" interaction. Starting from some emergent issues of contemporary art theory and practice, this course deals with possible strategies to emancipate and articulate public art space, bringing together art and feminism.
Webpage:
Bring In Take Out Living Archive (LA)
Lecturer:
Jelena Petrović completed her PhD studies at the Institutum Studiorum Humanitatis, Ljubljana Graduate School of Humanities. She is the author and co-author of many scholarly articles, art-theory events, contemporary art exhibitions and cross-disciplinary projects relating to the post-Y ugoslav subjects – particularly to the (mis)interpretative models of Yugoslav history, memory, art, language and gender. She is an editor in the publishing network Red Athena University Press, RAUP, and a member of the art-theory group Grupa Spomenik/Monument Group and the feminist curatorial group Red Min(e)d.
Guest lecturers:
Ana Čigon (artist, Ljubljana)
Elke Krasny (senior lecturer, Academy of Fine Arts Vienna)
Jelena Vesić (curator and art critic, Belgrade)
Karen Mirza (artist and curator, no.w.here, London)
Margareta Kern (artist and activist, London)
Katja Kobolt (curator and cultural producer, Munich and Berlin)
Danijela Dugančić Živanović (feminist activist and curator, CRVENA Association for Culture and Art, Sarajevo)
Dunja Kukovec (curator and art historian, MINA, Institute for Socially Engaged Art and Theory, Ljubljana)